Industry-Specific Search Solutions

Search Software for the Education Industry
A good search solution makes it easier for current and prospective students, educators, and staff to find the information they need. Thunderstone provides educational institutions with a wide range of search products that provide accurate results for every query.

Search Software for the Engineering Industry
Engineers need to be able to find the information they need right when they need it. Thunderstone provides engineering firms and other companies with customizable search products that allow people to quickly and easily find different files and documents in their internal databases and websites.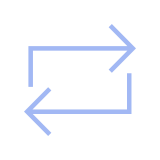 Compare Products
Compare options for our high-performance search engine software and search appliances.