Improve the Shopping Experience with Thunderstone Site Search
A good ecommerce site needs to make it as easy as possible for shoppers to find what they want. Thunderstone's Parametric Search Appliance provides you with a highly customizable ecommerce site search system that helps you deliver relevant results to your users.
Shoppers don't want to waste their time. A quick, seamless shopping experience is critical for businesses that want to keep users on their site, reduce total clicks, and increase conversions. Thunderstone's customizable ecommerce site search software is designed with several key features that streamline the search experience and display the most relevant results on every page, which will make your customers happy in the process.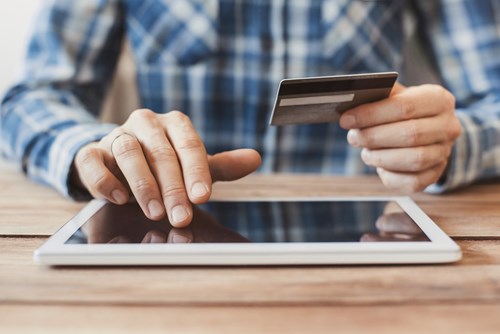 ---
Search Capabilities
Faceted search capabilities – Thunderstone Parametric Search Appliance gives shoppers the ability to use filters and groups for their searches by filtering their queries by color, price range, or other attributes.
Autocomplete – Our search solutions anticipate your users' intent as they type to offer suggestions that can save them time and help them find what they need.
Search Suggestions – Thunderstone analyzes the most popular search queries to make additional product suggestions based on a shopper's search intent.
Spellcheck – No typo should slow down your shoppers. Thunderstone search sifts through spelling errors or other typos to deliver quality results.
Thesaurus – Our customizable synonym checker allows users to find products based off similar terminology, even if they don't know the exact product name.
Result Rankings – If certain products tend to be selected more often, Thunderstone can allow you to rearrange content by relevance.
Weighted results – Certain products may be more important to you than others. Thunderstone allows you to promote higher priority pages so that they appear higher in shoppers' search results.
No results customization – Don't lose a potential customer because a search came up empty. Thunderstone allows you to customize a no results page that offers popular suggestions and other products on the off chance that a search yielded no results.
Redirects – Thunderstone allows you to redirect shoppers to specific informational pages if they end up searching for terms like return policy or other terms without an intent to purchase.
Customer Service and Resources
Search issues lead to lost revenue. The Thunderstone team will work with you to quickly and easily install your new search software. If any problems occur after installation, we also offer ongoing assistance from our team of experts and several online search resources.
Product manuals – We keep manuals and other useful information right on our site. These include our search appliance manual, a helpful guide on search interfaces, an admin area with info about our Webinator index system, and additional Webinator extras and scripts.
Developer resources – We also provide resources for developers who would rather fix things themselves. These include code examples, manuals, tutorials, and a quick reference guide.
Message board – If you have a problem, we've likely solved it for one of our other clients. We maintain a message board for all our clients, so you can search through there to see what they have to say about Thunderstone.
Tech support – If you can't find what you need, we're here to help. You can call one of our experts between 10 a.m. and 6 p.m. Monday through Friday or submit a technical support quest at any time to receive help from one of our staff.
---
Case Studies & Whitepapers

The BioThane website contains a lot of valuable information for users in need of coated webbing, but they needed to find a quality replacement for Google Site Search. Thunderstone offered them a solution that could pull appropriate services pages, blog posts, and other pages that would be relevant to a user's queries.

Chagrin Valley was in the midst of a new website redesign and needed to find a replacement for Google Site Search. Thunderstone configured its Parametric Search Appliance to help Chagrin Valley's users find what they needed without seeing ads from competitor sites.

The master Booksite database holds some two million records of books in print. Thunderstone's Texis gave Booksite one tightly integrated package that enables them to maintain one master catalog and modify it for each store, as well as use it as the basis of its shopping cart feature.

QVC's website is one of the most successful online retailers, bringing in a substantial portion of QVC's $4.4 billion of sales yearly. Thunderstone's Texis software that QVC's online database of hundreds of thousands of product allows users to find the items that satisfy them and that administrators can easily update inventory in real time.