What Government Institutions Need from a Search Solution
After years of collecting data, government agencies must find a way to properly organize and efficiently parse through a massive amount of information. This information can come from a variety of sources, including different file types, structured and unstructured data, websites, legacy applications, and more.
Another issue is that many government entities need to tailor their search capabilities to both internal employees and the public. Not only does this require separate collections tailored to each pool of users, it may also call for a thesaurus that can search results based on terminology, as government professionals tend to write in government-spec language that members of the public typically won't use.
Thunderstone provides government buyers with affordable search solutions can help reduce system load while providing sophisticated search features expected by today's savvy users. When it comes to purchasing requirements, Thunderstone Search Appliances are available through GSA contract GS-35F-0914P and can be purchased directly from our company or through GSAAdvantage.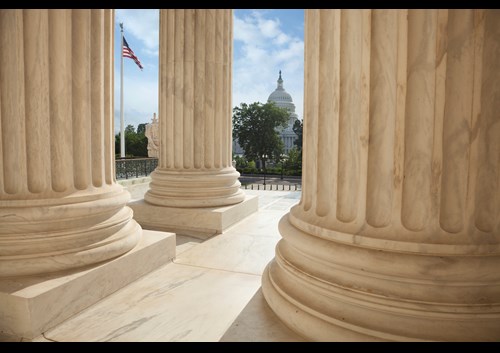 ---
Search Capabilities
Unlimited collections – Provides separate searches for different communities, websites or topics
Crawl any number of web servers – Combines all the content you want from your website or external websites into one or more collections
Plug and play – Comes preconfigured to your needs, so it will be ready to go as soon as you plug it in
DataLoad API – Allows data to be pushed into the appliance, while a variety of connectors exist for common document repositories
Categories – Defines categories of content to allow for finer control over searches
Relevance rank options – Provides control how search results are ranked to suit your needs
XML stylesheet support – Allows users to create custom user interfaces using standard XSL transformations
Spell check – Corrects query misspellings using your vocabulary
Customer Service and Resources
We work with your team to ensure that your search solutions function properly long after they're installed. All Thunderstone appliances on GSA Schedule include two years of maintenance, with a customer option to purchase additional years of extended maintenance. We also provide customers with assistance from our experts and several online search resources.
Product manuals – We keep manuals and other useful information right on our site. These include our search appliance manual, a helpful guide on search interfaces, an admin area with info about our Webinator index system, and additional Webinator extras and scripts.
Developer resources – We also provide resources for developers who would rather fix things themselves. These include code examples, manuals, tutorials, and a quick reference guide.
Message board – If you have a problem, we've likely solved it for one of our other clients. We maintain a message board for all our clients, so you can search through there to see what they have to say about Thunderstone.
Tech support – If you can't find what you need, we're here to help. You can call one of our experts between 10 a.m. and 6 p.m. Monday through Friday or submit a technical support quest at any time to receive help from one of our staff.
---
Case Studies & Whitepapers

GSA used Thunderstone Search Appliances to upgrade the searching capabilities on its website, enabling the implementation of an affordable search solution that reduces system load while providing sophisticated search features expected by today's savvy users.