Quickly add high-quality search results to all of your data sources, including databases, document management systems, and cloud data sources. The Thunderstone Search Appliance is available as a plug-and-play device or virtual machine that combines the simplicity of a hosted service with the security and performance of a local solution.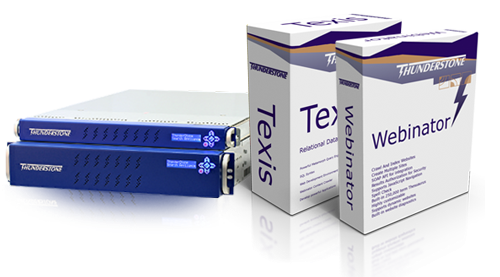 Features/Benefits
"We use a Thunderstone Search Appliance to search our company intranet. All the customization options are great. It has been a very valuable product to us. Overall, the product is very nice. And with all the customization options, we were able to make the search engine perform the way we wanted it to. Great job on delivering a great product."

Jeremy Townsend, Programmer/Internet Analyst Perdue Farms Inc.